Introducing, on Thursday, October 16th 2008 at 2:27pm
Weighing in at 8 pounds even and 22 inches, our second beautiful son...

Devin Chase Fairchild

Here is Devin's birth Announcement

(Click on any picture to enlarge)

Go to our main page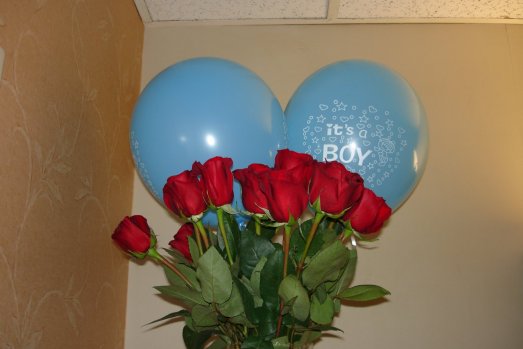 That's right, and he's all boy. But, we're getting ahead of ourselves...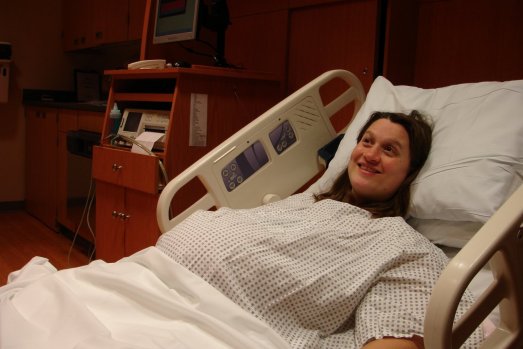 Here's Mama, with the bun still in her oven, not for long though...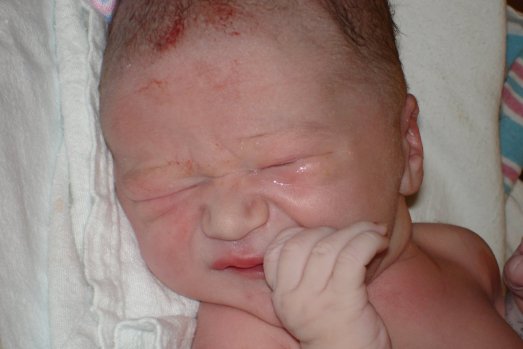 After 5 hours of labor (only 1 really hard), through no pain meds, out popped this little pumpkin!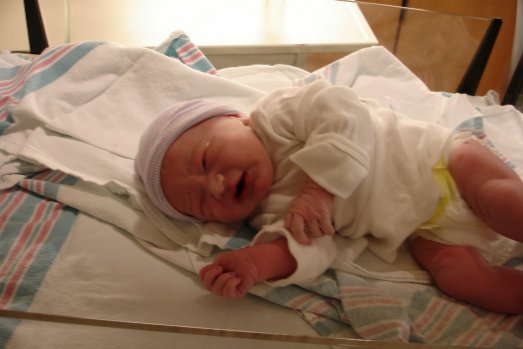 Mere minutes old, after hanging out with Mama on her chest for a few, Devin got wiped up, examined and dressed in his very first outfit. He doesn't appear happy, you'll know why in a bit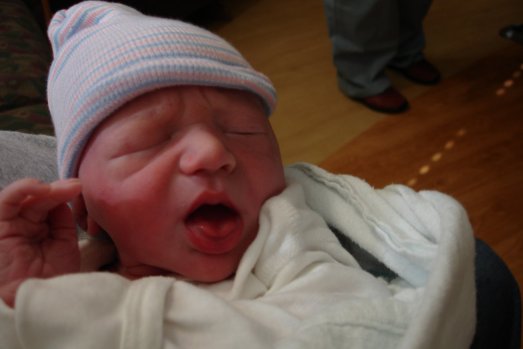 Look at that tongue!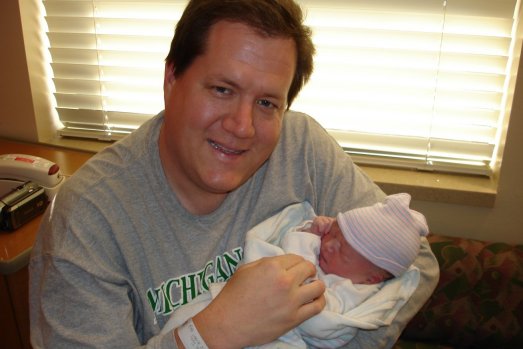 A very proud daddy holding his beautiful baby boy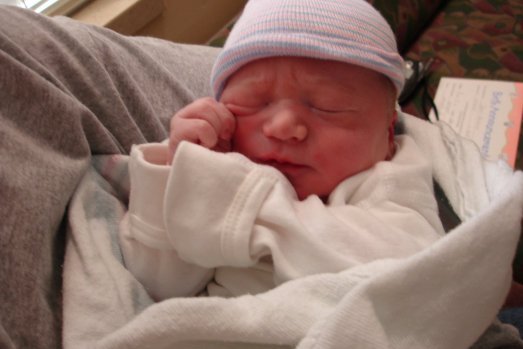 Devin, meet everyone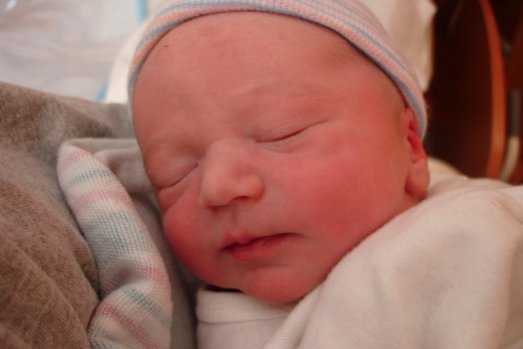 Everyone, meet Devin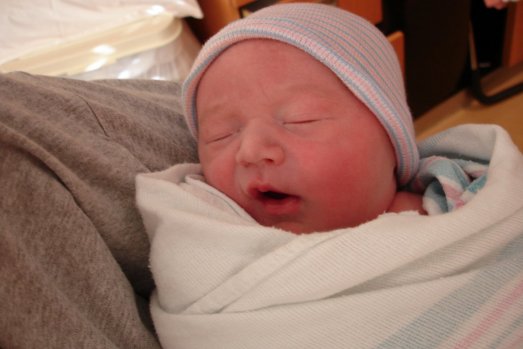 I'm hungry Daddy, and a little bit sleepy too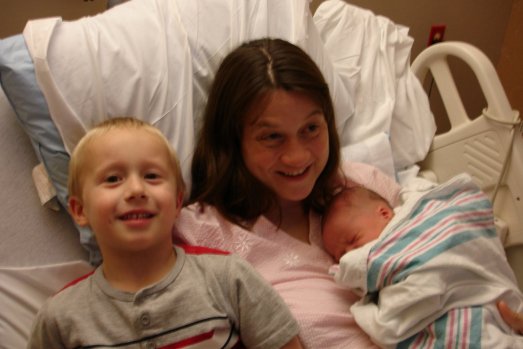 And here's big brother Jared who could not WAIT to see his baby brother. He got so upset when I came home without him (and Mama)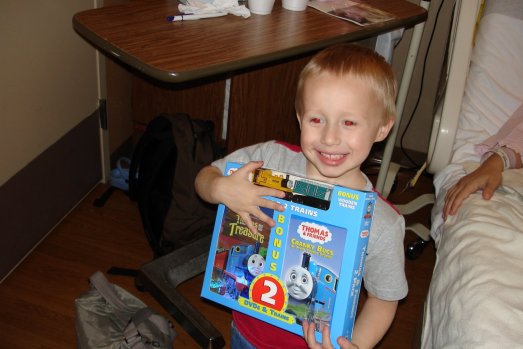 Here we see that Devin got his big brother a little gift too, some Thomas the Tank Engine toys! (What? A little bribe never hurts)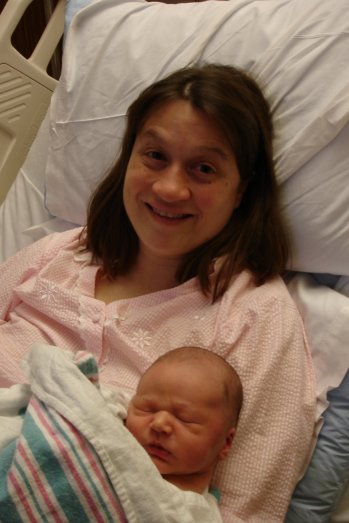 Mama and her little pumpkin pie (it is October after all)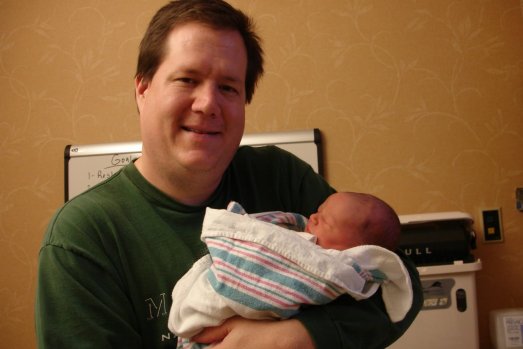 Daddy holding his baby boy again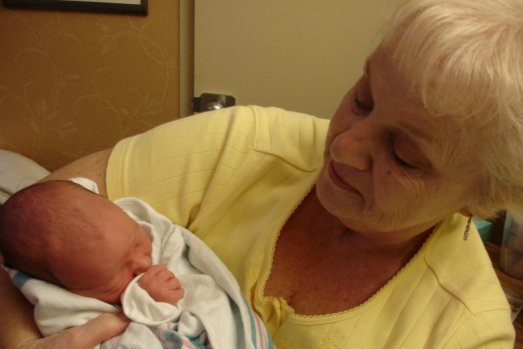 And here's Grandma Ginny who came down to help out, holding her littlest grandson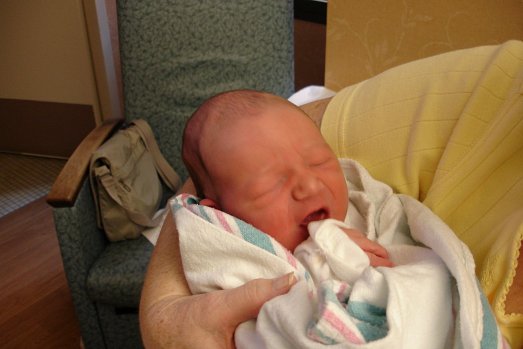 Devin's eating very well, and all things considered, the birth was about as textbook as it can get. Tara had a bit of bleeding, but things got under control. I am so So SO! happy that I do not have to write a log like for Jared. Devin doesn't have to deal with any NICU or anything like that at ALL and we are so grateful!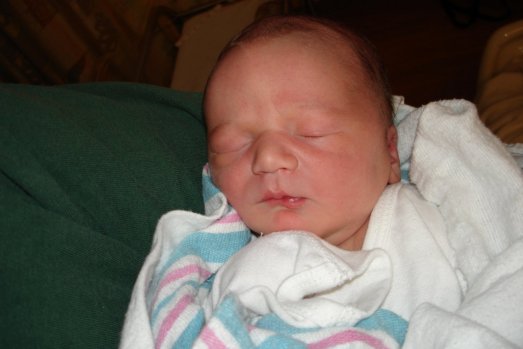 Now here's the only wrinkle, and we didn't find out about it til the next day from the pediatrician when he examined the boy. Apparently during the birth, our little pumpkin broke his left clavicle. It's a common fracture and yes it will heal well with little issue, but it still sucks. Our little boy is in some pain and there's very little we can do about it but wait and let it heal on its own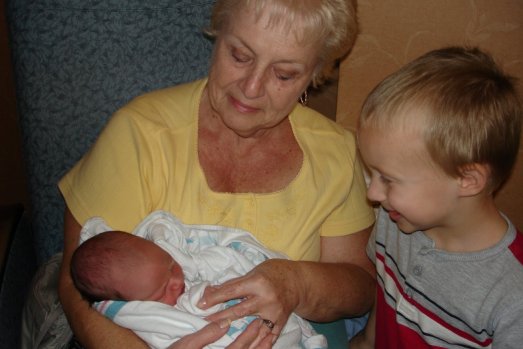 Nevertheless, Devin's still happy and is doing just great. Here we see the boy cuddling happily with Grandma while big brother looks on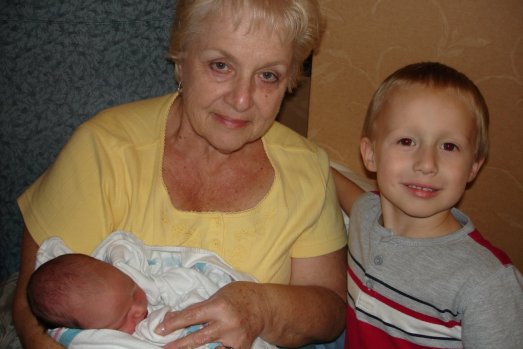 Jared's great with him so far. We have to keep reminding him "gentle" "gentle" over and over, but he'll get it. He's so in love with him and I know that they will be best friends when they grow up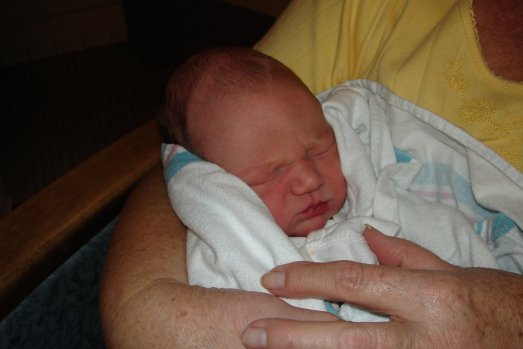 Someone's falling asleep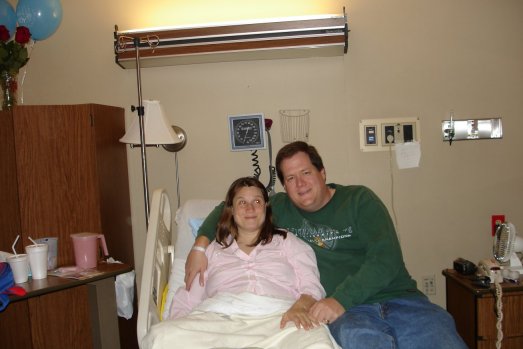 Mama and Daddy enjoying a quiet moment. Yeah, I know, few and far between they will be, heh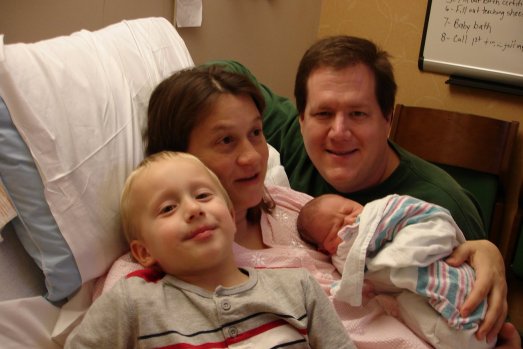 This is currently my second favorite photograph of all time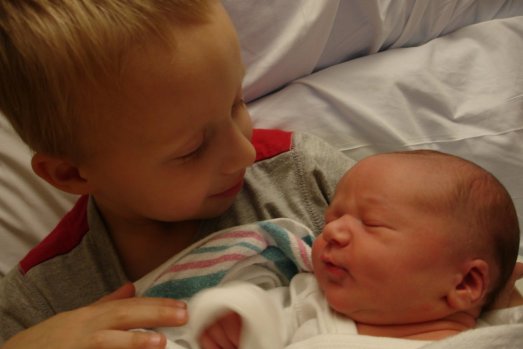 ...and this would be #1


Here are some intereting historical intersects for October 16th...