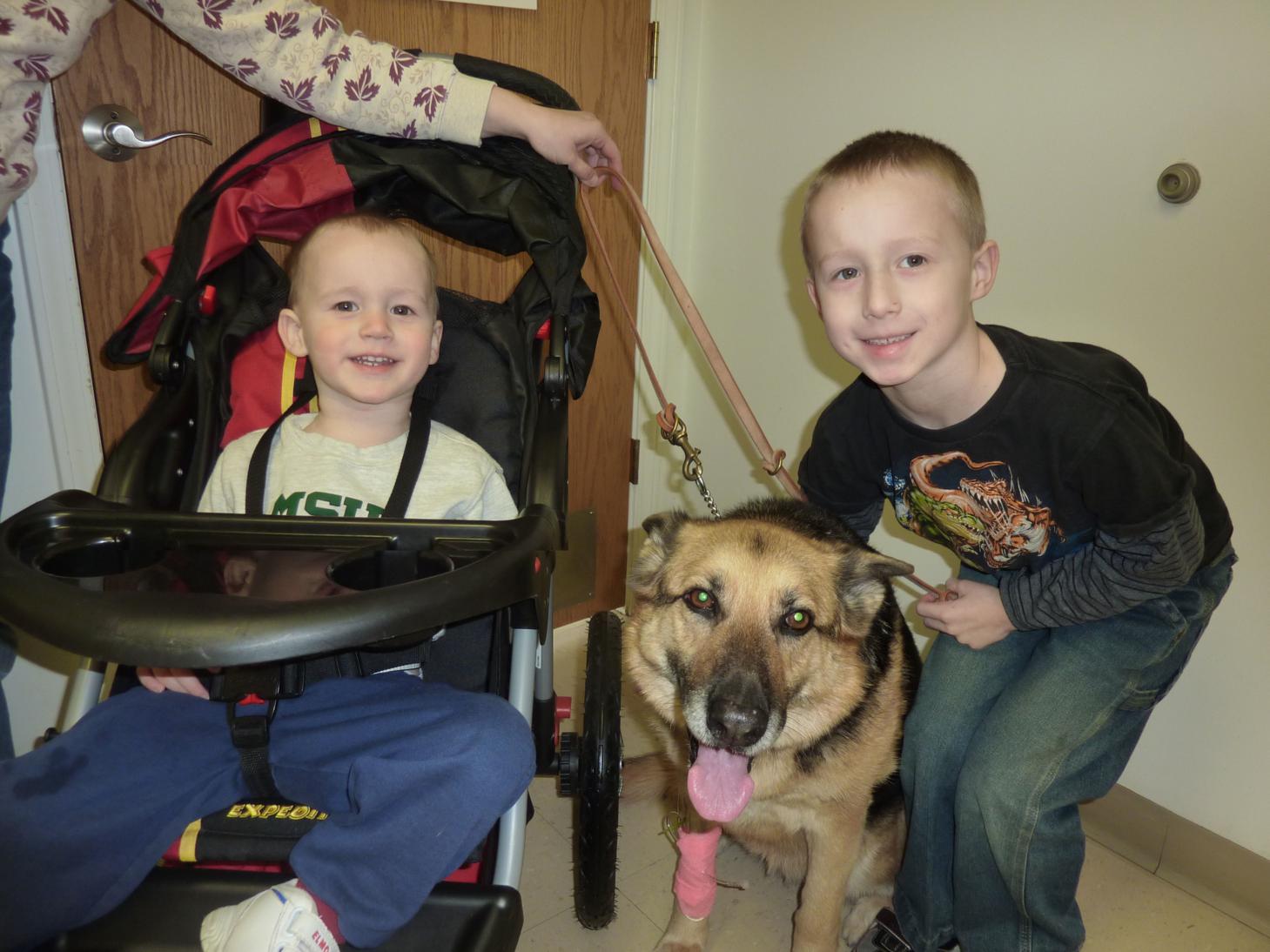 The boys (and all of us) saying goodbye to our wonderful girl. Maybelle had lung cancer that she hid from us until the very end. She went to sleep happy and peaceful, cradled in the arms of the family that loved her.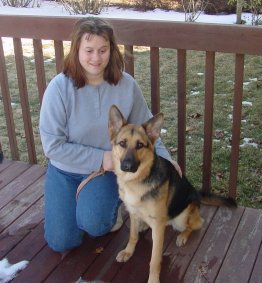 Here's a picture of Tara and Maebelle (pronounced may'-bell). A recent graduate of The Seeing Eye in Morristown New Jersey, she is a very happy girl and we're so excited to have her join our family. She's a purebred german shepherd and is very muscular and lean. Plus those ears will pick up a whisper a mile away.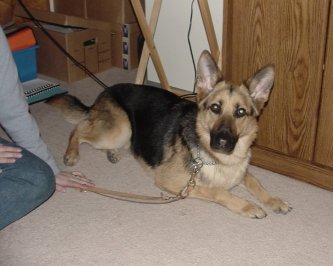 And here's a picture of our favorite puppy. She's such a friendly and playful dog. The cat's aren't quite sure what to make of her yet, but they'll come around.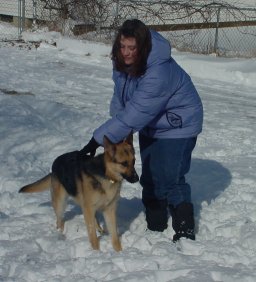 Winter fun!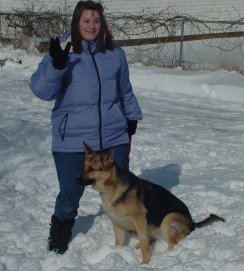 She loves the snow and dives into the drifts head first. You'd think she was a sled dog.